A quick stroll through Loongsoul's website left me stunned by a few of the fantasy characters I had previously never seen. And, as would happen, I fell hardcore for their White Dragon Baidi, human version.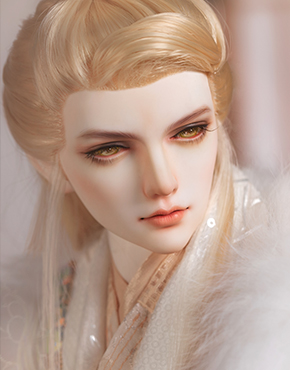 I honestly would put an order in right now for the head alone, but I am still on a doll freeze. I'll have to play the waiting luck game until I can officially order one.
Baidi (human) has such a soft, effeminate expression. He looks stately and regal and would be perfect for one of my angelic characters. (The angels are still outnumbered by the demons at this point!)
While the fullset is stunningly gorgeous, and the Dragon version of Baidi is drool worthy, I think I'll be happy with this simple human version!
Loongsoul also offers hand parts that are to die for! I will definitely be adding several pairs to my cache in the future.
While this is not exactly a review, this is my quick run-down fan-gushing over some gorgeous hunk of resin~